This page is for my 1967 Impala Sport Coupe.
This is my 67. It is an original Marina Blue car (repainted using basecoat/clearcot PPG), with a 283/Powerglide combo. I finished the paint and interior last year before getting hit this year (uuuugh!). It had a few options such as power steering, bumper guards, and fender lights. The rally wheels are from a 68 model car.




Run to the Sun 2001. Myrtle Beach,SC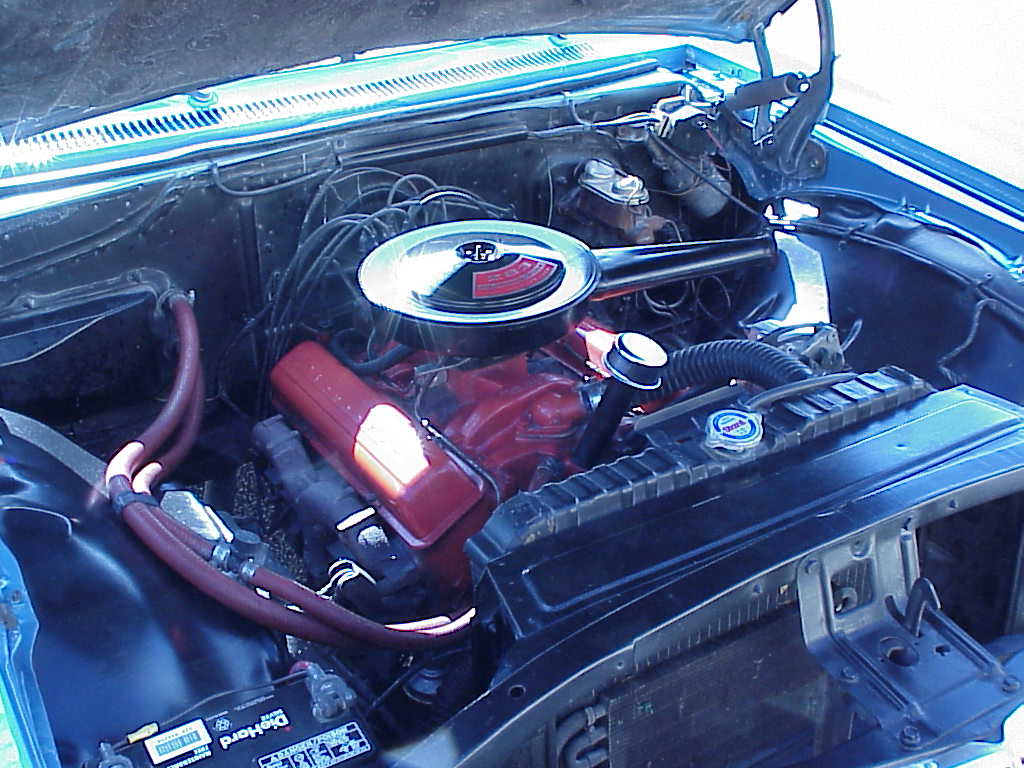 The original 195hp 283c.i. V-8. This is probably the dirtiest engine pic I have! If you are as anal as I am about your cars, you probably understand. I will post a cleaner one later, I know I have a bunch of them somewhere.